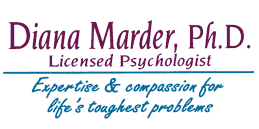 Workshop: Introduction To Focusing
Love, accept, and trust yourself
Banish critical voices
Empower yourself
Be in contact with your inner wisdom.
January 13 and January 27, 2013 (2 day workshop). 9:45am to 5 pm.
Location: Long Beach, Ca. You will be given the address when you register
Focusing is a gentle but powerful process based on research into successful personal change. Focusing takes you beyond the limitations of your intellect to your deepest level of inner knowing. By learning to listen to your body's subtle signals and cues, you encounter deeper levels of self from which you can perceive issues in entirely new, helpful ways.
You'll learn a set of inner processing skills that give access to deeper levels of awareness and self-guidance. When you engage in a Focusing process with a life issue, internal change happens naturally and effortlessly. There is no guessing; you can feel it. Insights, fresh energy and clarity freely emerge. Whatever comes is surprising and takes you beyond what you already felt or thought about an issue. This process is nurturing, enjoyable, and tremendously empowering.
Sign up now to learn this life-altering process.
Prerequisite: One experience of Focusing; this can take the form of one or more lessons with any trainer. If you are unsure if you've had this, call and talk.
$250 if deposit received by December 31; $275 after. Register with a friend for an additional $25 off. Questions? Visit www.focusing.org for more information about Focusing or call me with your questions; I'll be glad to chat.
Send $50 deposit to Diana Marder, 16168 Beach Blvd. #265, Huntington Beach, Ca. 92647. Telephone (714)843-1109. Visa and MasterCard accepted; telephone for instructions.
Diana Marder is a licensed clinical psychologist who has been a certified Focusing trainer for over 20 years.
"I love so many things about Focusing…the awe I see on people's faces in those transformative moments, the gentle, accepting attitude, the special bonding of a Focusing partnership or group…and besides all that, how it really works!"
Feedback From Participants
"It's a blessing to study [focusing] with Diana…you feel her energy and excitement…you know it's not a job, it's her life's work."
This workshop is also open to your clients at a reduced fee. Focusing support groups provide a unique opportunity for your clients to continue their therapeutic work in a gentle, supportive atmosphere. Focusing-trained clients progress more quickly and are a joy to work with. Prerequisite for membership is one Focusing workshop.